According to OA Quarterly Pulse Survey feedback, OA supervisors want more knowledge on how to be effective people leaders. The Division of Personnel has developed a robust collection of learning opportunities for supervisors based on division and leadership feedback.

Newly hired or promoted OA supervisors must complete the required curriculum listed below within their first six months of supervisor responsibilities. Other identified opportunities can be used as just-in-time training based on need. Calendar invites for in-person sessions will be sent at the beginning of every month; supervisors can contact talentdevelopment@oa.mo.gov to receive those earlier if needed.

Completing these educational opportunities contribute towards the completion of the Leadership Development Rule!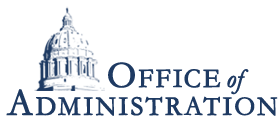 Looking for all OA Team Member recommended MO Learning content? Click on the OA Team Member Training button to find out more!
For August 2022 Summit content, click here. For November 2022 Summit content, click here. These are not required trainings for new/promoted supervisors.